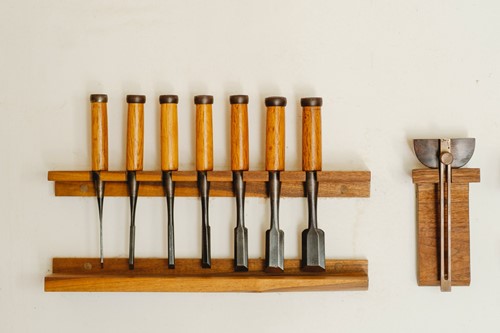 Have you considered using wood kits to build your own custom home decor? Woodworking kits are an excellent way to get started with woodworking, but also a great option for experienced DIY enthusiasts.
If you're interested in suggestions for the best woodworking kits for DIY projects, here are some to try:
DIY Live edge floating shelf
To make the most of your wall space, try a live edge floating shelf woodworking kit. You'll get detailed instructions and all the materials you need, including wood, brackets and screws.
Live edge shelves make a great addition to a rustic-inspired space. Using smooth pine pieces and your choice of finish, you can combine functionality and storage with the beauty of natural wood.
DIY Wooden clock
A wooden clock DIY kit is a great introductory kit for those interested in woodworking and basic mechanical design. A DIY clock kit will provide you with a wooden base, clock hands and clock mechanism for you to combine into a custom timepiece.
The customization options for this type of woodworking kit are endless, including adding numbers, paint or wood stains for your chosen aesthetic.
DIY Wood signs
Wood signs are a fun and simple project for both indoor and outdoor home decor. Whether you want to create signs with humorous sayings or guide your guests to your kitchen, a wood building kit for custom signs is sure to be worth your time.
Complete your wood signs with stencil art, lettering or freehand writing in your choice of paint. Combining white paint and a sander to create a weathered surface is ideal for a farmhouse style sign, while colorful lettering could make for the perfect addition to a kid's bedroom door.
Ultimately, your choice of the best woodworking kit depends on the type of project you're interested in. However, regardless of experience or skill level, these woodworking kits are exceptional starting points to consider.